Bellydance Superstar Boženka is an award-winning, internationally acclaimed dancer performing and teaching worldwide.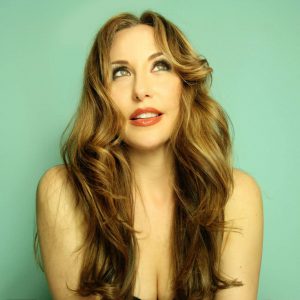 Boženka meaning, "touched by God", is the auspicious birth name of this world-renowned performer and master teacher whose gift for the art of belly dancing transcends her Cuban-Spaniard-Czech heritage.
She has enthralled diverse audiences all over the globe while inspiring every performer that has had the good fortune to witness her style and grace live and in color. Her distinguishing elegance and her classic and earthy technique has elevated Boženka to superstar status.
Charismatic yet unpretentious she is globally loved and admired as one of the most sought out instructors in the art of belly dancing. A mentor and coach for many aspiring dancers, she has motivated many of her students to pursue this ancient art form as a profession. As an entrepreneur, Boženka owned/directed her own world class studio in her hometown, Miami, Florida – Boženka's Bellydance Academy – known as the premier Belly Dance school in all of South Florida (by the former name of The Mideastern Dance Exchange).
Boženka hosts The Mediterranean Dance Lab, a dance intensive and cultural retreat on the island of Crete, Greece where she currently resides. She has recorded several best-selling instructional and performance DVDs and has toured extensively with the celebrated "Bellydance Superstars" as a featured soloist. Through a professional dance career of 26 years, Boženka has been invited to teach and perform in over 50 countries. Her professionalism, artistry and expertise make her a favorite amongst her peers. She is a leading exponent of the ever-evolving art of bellydance and as a generous instructor, molds the path of many of her students, helping them find their niche and expression.
In 2010, Boženka relocated to the historical, majestic island of Crete, Greece. Since then, she has maintained a home base in North America (Miami, FL) and Greece, splitting her time between both continents. It was then that she was able to create a project she had long been dreaming of. A one of a kind intensive for advanced dancers seeking very specialized coaching to immerse themselves in the culture of Crete while discovering a new level of potential in their dance.
Boženka's Mediterranean Dance Lab is unique, intimate and has changed the dance lives of the dancers that have attended and continue to be under her tutelage. Her very special view of aesthetics and her unique dance philosophy not only make Boženka one of the most aesthetically beautiful and skilled in this field, she also has the ability to put these talents into practice while working closely with her students; helping dancers hone their given talents. She hosts the Mediterranean Dance Lab every Autumn (September/October) since 2012.
In 2006, Boženka won the coveted golden crown from the "Ahlan Wa Sahlan" dance festival in Cairo, Egypt where she was among 150 dancers from all over the world to compete for this honor. This glorious achievement was seen worldwide on CNN, which broadcasted the event with the title, "An American Belly Dancer has taken the Egyptian crown!" In another pivotal moment in her then young career, the prestigious title "Miss America of the Belly Dance" was also bestowed upon her in 2000 as she emerged as the stellar performer of this national event.
Boženka instructed and choreographed international superstar Shakira for her "Mongoose" world tour in 2004 and for her 2010 world tour "Shakira", working with the pop diva side by side to help her hone and polish her innate skills. She performed on stage with world-music artist, "Alabina" during her concert tour in Miami Beach in 2005. Boženka has entertained an assortment of celebrities including Sean Connery, Donald Trump, Hugh Hefner, Madonna, Alejandro Sanz and Enrique Iglesias amongst others.
In 1998, Boženka began her training at the Mid-Eastern Dance Exchange under the tutelage of legendary dancer/teacher Tamalyn Dallal. Her natural artistic abilities and her exquisite physical attributes helped her quickly become Dallal's star pupil. Boženka went on to become creative director of the school and subsequently turn into owner when Dallal graciously handed her the academy upon moving from Miami. She continued with that legacy providing the most professional and well-rounded education of this ancient dance in South Florida at Boženka's Belly Dance Academy. Her student base grew to global status and she is currently traveling worldwide to educate and inspire dancers everywhere.
Boženka is a leading exponent of Oriental Dance "Raqs Sharqi". Her special teaching technique and her wonderful spirit make her workshops/performances a fulfilling and motivating experience for all who attend. An exemplary artist and role model, Boženka continues to set her standards higher with each performance and workshop.